Erica Armstrong Dunbar presents: "Never Caught"
Tue, 20 February, 2018
6:30pm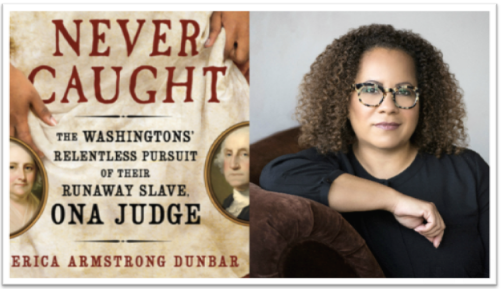 Erica Armstrong Dunbar discussed her book, Never Caught, the story of George Washington's thwarted efforts to catch his extraordinary runaway woman slave, Ona Judge.Never Caught has been nominated for the 2017 National Book Award in Non-fiction.
Dunbar is the Charles and Mary Beard Professor of History at Rutgers University and the Director of the African American History Program at The Library Company, Philadelphia.
Admission to this event is free and there will be a book signing following the presentation.
Sponsored by the Africana Studies Program and The George Washington Working Group on Slavery and Its Legacies 
Additional Support from Writing in the Disciplines, The Women's Studies Program, and The Department of History