Jessica McCaughey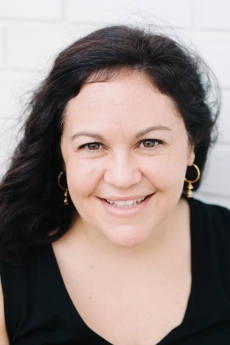 Jessica McCaughey
Associate Professor of Writing
---
Contact:
Ames Hall
2100 Foxhall Road, NW, Ames 234
Washington DC 20007
Dr. Jessica McCaughey is an Associate Professor in the University Writing Program and the co-founder and co-director of the Archive of Workplace Writing Experiences (
www.workplace-writing.org
), a collection of interviews and resources about workplace writing in America. Her research focuses primarily on the transfer of writing skills from the university to the professional realm. In 2017, she won the Conference on College Composition and Communication's Emergent 
Researcher Award. Dr. McCaughey also directs GW's 
Workplace Writing Program
, a series of workshops that help organizations improve the quality of their employees' written communication. In this role, she has worked with teams of writers at organizations like Amnesty International, the Department of Labor, the FDA, the Democracy Fund, the American Legion, the Department of Homeland Security, and many others. She also works with GW's Writing in the Disciplines (WID) group, Career Services, and University Teaching and Learning Center to offer a variety of faculty and student workshops. 
---
Writing Pedagogy, Workplace Writing, Writing Transfer, Technical and Professional communication
"'I Tried to Live, but I got Distracted': How to Think, Act, and Write in a World that Wants to Sidetrack You" (UW1020)
"What is College For?" Writing about Complex Issues and Contradictions in Higher Education" (UW1020)
"Please Like Us: Selling with Social Media" (UW1020)
"Writing IRL: Composing Texts in the University and at Work (and What Happens in Between)" (UW1020)
"Telling True Stories: Truth and Memory in Creative Nonfiction" (UW1020)
"Internships and Workplace Writing" (UW2020)
"Introduction to Workplace Writing" (UW2020)
McCaughey, J. (2022) "This Seismic Life Change": Graduate Students Parenting and Writing During a Pandemic. Peitho: Journal of the Coalition of Feminist Scholars in the History of Rhetoric and Composition.
McCaughey, J. and Fitzpatrick, B. (2022) "I'll Try to Make Myself Sound Smarter than I am": Learning to Negotiate Power in Workplace Writing. In J. Moore (Ed.) Writing Beyond the University: Implications for Fostering Writers' Lifelong Learning and Agency. Center for Engaged Learning, Open-access Book Series.
McCaughey, J. and Fitzpatrick, B. (2021) Hidden Arguments: Rhetoric and Persuasion in Diverse Forms of Technical Communication. In M. Klein (Ed.) Effective Teaching of Technical Communication: Theory, Practice and Application. WAC Clearinghouse/CSU Press TPC Foundations and Innovations book series.
McCaughey, J. (2021) The Rhetoric of Online Exclusive Pumping Communities: Tactical Technical Communication as Eschewing Judgement. Technical Communication Quarterly. Vol. 30(1).
McCaughey, J. (2020) Program Showcase: A Different Kind of Partnership: George Washington University's Professional Writing Training Program. Programmatic Perspectives. Vol. 11(2). 
McCaughey, J. (2020) Good Questions for Better Essay Prompts (and Papers). Faculty Focus. 
McCaughey, J. (2019) Students as Social Media Consultants in Milthorpe, N., R. Clarke, J. Jones, and R. Moore (Eds). Digital English: An Open-access Online Handbook for Tertiary English Educators. Online.   
Fitzpatrick, B. and McCaughey, J. (2019) The Archive of Workplace Writing Experiences: Using the Voices of Real-world Writers as a Bridge Between the Classroom and the Conference Room. Double Helix. Vol. 7. Online.  
McCaughey, J. (2018) Authenticity and the Rhetoric of 'Selling' on Social Media: A Role writing Assignment Set. Prompt: A Journal of Academic Writing Assignments. Vol. 2(2). Online.