A Storytelling Celebration of Kathy Larsen (1958-2022)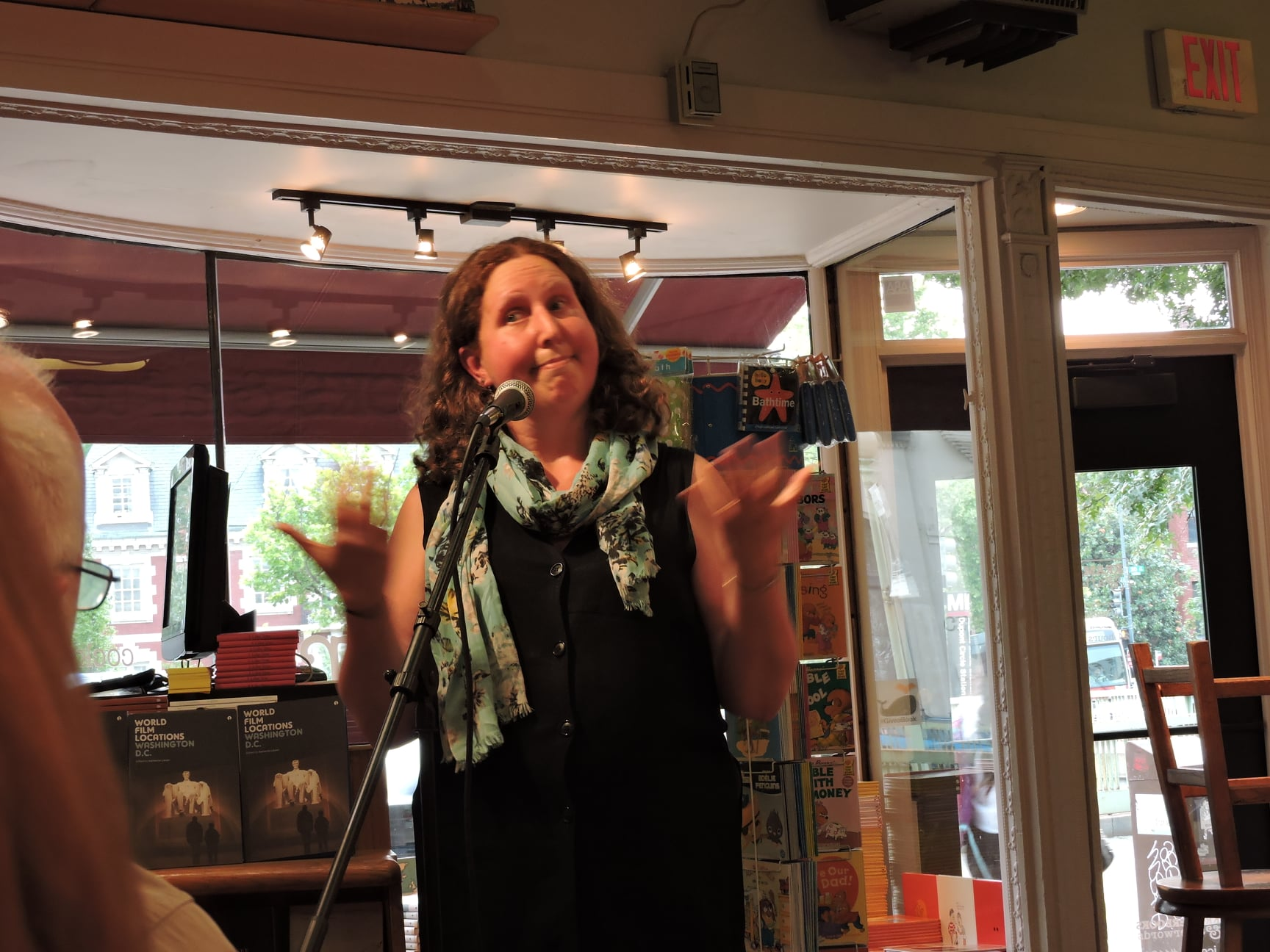 As many of you know, the faculty of the University Writing Program unexpectedly lost our dear colleague Katherine Larsen. We invite you to a joyful celebration of her life and work on Monday, May 2nd, in Post Hall on the Mount Vernon Campus. We'll gather informally at 2:30 pm, when you can add to a memorial tapestry, then settle in for the storytelling at 3:00 pm. Afterwards, the doors to the patio will be opened so we can enjoy hors d'oeuvres outdoors while adhering to GW's mask mandate indoors.
We will be joined by Kathy's longtime friend and co-author, Lynn Zubernis, a clinical psychologist, professor of counselor education at West Chester University of Pennsylvania, and the 2022 Writing in the Disciplines Distinguished Lecturer. Together, Kathy and Lynn helped pioneer the new field of fan studies, co-writing  Fandom At The Crossroads: Celebration, Shame and Fan/Producer Relationships (2012) and Fangasm: Supernatural Fangirls (2013), co-editing Fan Culture: Theory/Practice (2012) and Fan Phenomena: Supernatural (2014), and co-founding the Journal of Fandom Studies. Lynn will recount some of their "(mis)adventures" as they traveled to conventions, interviewed fans, and wrote as committed participant-observer "aca-fans." Lynn will also discuss the interdisciplinary and collaborative writing process that brought such freshness to her scholarship with Kathy.
Please complete the RSVP form to help us anticipate how many to prepare for. 
The Vern Express runs every 5 minutes from Tompkins Hall, 725 23rd St NW, Washington, DC 20052. Exit the bus at the final stop, inside the Mount Vernon quad; Post Hall is in the Academic Building just across the quad. Please email [email protected] or call 202-242-5327 with any questions.
For Professor Larsen's former students, we invite you to help us celebrate her teaching by contributing to a Memorial Montage by Monday, April 25th. Did Professor Larsen inspire you to write fan fiction or illustrate fan art? Or maybe you'd like to record a memory of Kathy or a reflection on her life? Please send in a short video or audio (60 seconds max), photo, drawing, screenshot, or any other digital contribution, attached or shared via Google Drive to [email protected] by April 25th. We will share images and sounds from the contributions at the May 2nd event and on the GW UWP website for a limited time afterwards; please indicate your permission for each usage you choose, on site and/or on the web.
The University Writing Program is establishing the Kathy Larsen Prize for Fandom and Cultural Studies, designed to award excellent research and writing by undergraduate students at GW. You can donate here; please indicate that your donation is for the Larsen Prize.